Painting Away the Pain
When Laura was in Fraser Valley, BC., she realized she wanted to make a change in her life. This was the beginning of her healing journey.
"I sat one day just watching all the women in the yard and I [saw] all my old behaviors in them," she says. "I didn't like it at all. So, what I did was I just started changing and reaching out for help to the British Columbia behavior counselors in the Fraser Valley."
During this time, Laura began teaching herself how to paint to help her relax and release her emotions.
"[It was] a lot of my past, my anger, and I put a lot of the things that have happened to me in that."
Her first few pieces of artwork were described as chaotic because of their bumpy textures and whirlwind of colours.
Now, living at Berkana House and feeling supported by the staff, her artwork has taken on a whole new meaning.
"This is the beauty of me. My happiness, my contentedness is right here [in my artwork]" she says.
Laura often paints lying down, holding the canvas in her hand, calmed by the feeling of the bush. This helps her create perfectly straight lines – which represents her going in a straight path in life.
"You can put all your emotions and feelings into the artwork, and it'll help you on your journey."
Laura's sister is also an artist, and they paint together daily via phone calls.
"I leave my phone on, we talk, she'll send me a picture of how much she has done, and I'll do the same." Laura says. "We're healing together, we're doing our healing journey together. And it's really awesome because she gives me a lot of strength too, she helps me out lots."
Laura frequently stands to look at her artwork, which usually takes her a few days to complete, and is proud of what she can accomplish.
"I feel overwhelmed with happiness. I feel really contented and really like I'm achieving something in my life in a good way, not in a bad way. And it just makes me happy."
Each of her paintings have a different meaning, which has taught her many things about herself and her life.
"It's taught me patience. It's taught me compassion. My artwork has taught me about beauty and about love." she says.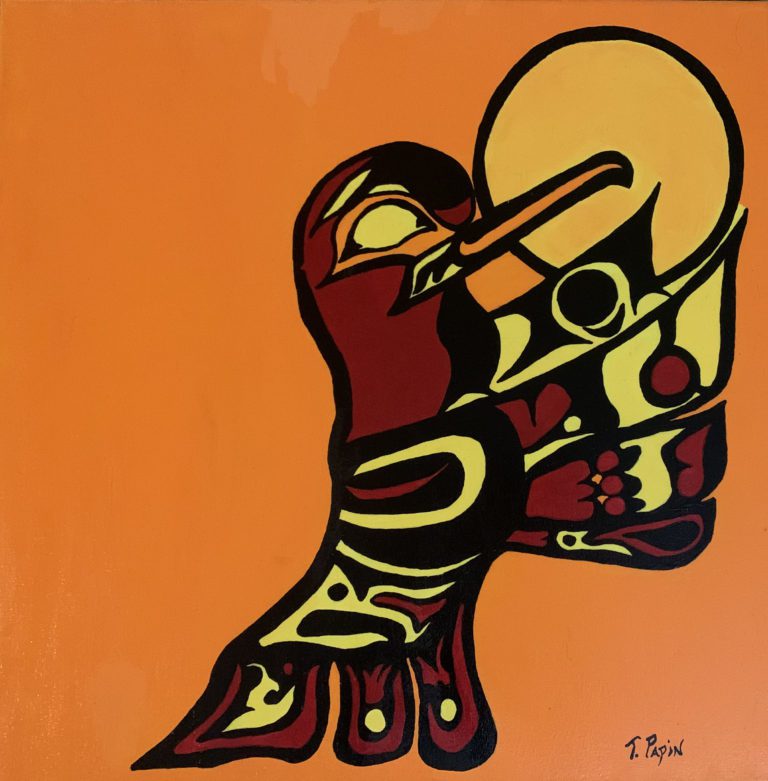 The caseworkers at Berkana House have also helped Laura throughout her healing journey, by being open-minded and talking with her when she needs it.
"The staff were really supportive [when I have fallen] and helped me a lot and believed in me, and now I believe in myself that I can do anything that comes my way."
Now when she is faced with difficult situations, she knows how to handle them.
"I don't get angry. I just remove myself from negative things and try to go forward in my life."
Laura's paintings show how far she has come in her healing journey, which has allowed her to see herself through a positive mindset.
Due to this, she has had the opportunity to do things she hasn't done before, like set herself goals and have faith in her ability to overcome any challenge that will come her way.
"I've been through a lot of trauma in my life and I look at myself as a survivor," she says. "I don't look at myself as a victim anymore, I look at myself as a victory."