How a Calgary Community Member Brought the Magic of Christmas to Vulnerable Youth
In the early 1980's, just a few years after moving from Ontario to Calgary, Pamela received a phone call from her brother, who had just spent the past year in a Yellowknife prison.
"He called me, and he said 'I got out of jail, I'm going to fly to Calgary. I get to come back home.'"
When asked where he wanted to go, he said the Calgary John Howard Society – somewhere Pamela hadn't yet heard of.
"Those are the people who are helping me save my own life," her brother said when she asked about the agency.
This was the first time Pamela heard about CJHS, not knowing she would hear the name again 40 years later.
Similar to the work of CJHS, Pamela and her husband dedicate their time to helping those in need. They give food and clothing to homeless Calgarians, and even bring people into their home to support them in becoming successful.
"We try to always be engaged in finding ways that we can do something in our community," she says. "My slogan is 'always be engaged in a good cause.'"
Despite the consistent kindness Pamela and her husband bring to the community throughout the year, they still aim to go above and beyond during Christmastime.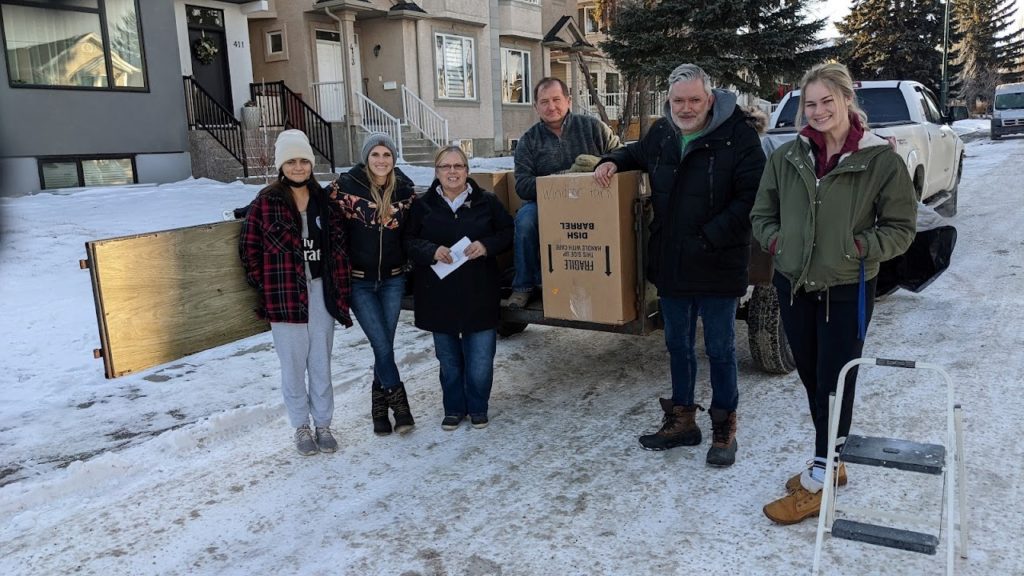 Each year, she finds a charity that helps vulnerable youth and delivers Christmas presents to them, to try bringing the magic and joy of Christmas to those who may not get to experience it.
"My mother was born in December, and she died in December, so the day that we deliver [gifts is] on the date of her passing. She is the person who taught me and my family the importance of helping others and not to judge anybody, anywhere, at any time," says Pamela, who wears her mother's brooch each year when doing Christmas projects as a way to keep her mother's spirit alive during her favourite time of year.
Pamela's charity of choice for her 2021 Christmas project was CJHS.
"I prayed and I asked God 'can you help me to find a place that I can help?' And it was immediate. [About five minutes after my prayer] I was on the computer; I don't know even why but I'm clicking links. And then then there it is [CJHS' website]. I was like, oh, there is that name again, John Howard Society," she says.
After calling for more information about the agency, she decided she was going to bring Christmas to the youth in the Roofs for Youth Program that live at Raido House, Windsor Park and throughout the  community.
The CJHS Roofs for Youth staff knew how much joy this would bring the youth during what is often a hard time of year for them.
"For many of the youth we support, the holiday season is complex. Some have never had the opportunity to have a home or to celebrate the holiday season," says Nathan, Raido House's Team Lead. "So, it is one thing for us to tell our youth that people care about them, it's another when a group shows up and tangibly lives this out."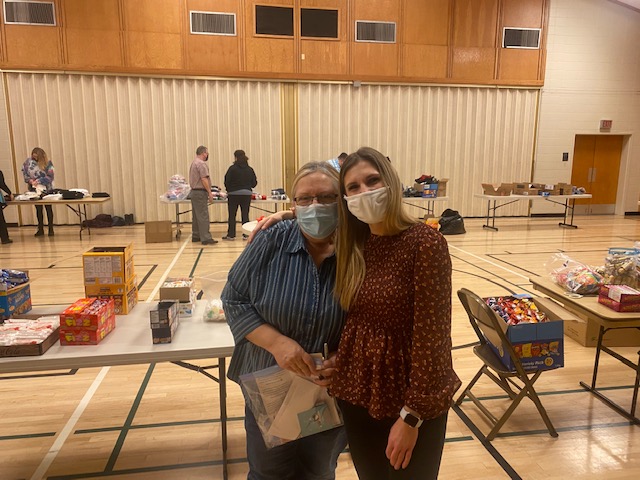 Similar to every other year, Pamela emailed her Church, family and friends to let them know what she was doing to give them the opportunity to join this group project.
"The responses that came back were heartwarming, because they were instant," she says. "They were 'we're excited' 'Yes. Don't forget me.' They wanted to be part of it, and it's beautiful, actually."
Wanting to give the youth a Christmas to remember, Pamela's hope was for every gift to have a meaning behind it.
"[I told everyone] what does Christmas look like in your house to your children? Just go by your heart and if you think somebody would like something, then you buy it. Don't second guess yourself," she says. "Those feelings come through reasons."
In response, one person said Christmas was going to the movies – so a $25 movie gift card was included. Christmas for another was cozy pyjamas, so each youth received a set.
"What they got is a little bit of Christmas from many different homes that have a memory."
To complete the gifts, Pamela and her husband purchased $300 headsets for each youth for their 'main' gift. The headsets were a combination of their own money and multiple monetary contributions from the community.
"One of the most beautiful moments that came out of the holiday season was when the youth began to open these gifts together," says Nathan. "One of the youths said to his peer, 'I cannot believe a complete stranger would spend this much money on us.' It truly is a testament to the care of this group and the dignity, respect, and love that they showed our youth."
Not only did the youth get to spend the holiday season opening their gifts all together in the main room, they also got a little extra surprise from Pamela and her group.
"We had extra money [left over] because of the donations. We made sure everything was equal, then every penny left went towards a pizza party for them as well. So, the day that we dropped everything off, they picked their favorite pizza place, and I ordered pizzas from there. Then we bought great big boxes of treats to go with their pizza party," Pamela says.
Having been in a shelter as a youth herself, Pamela understands the importance of helping others feel supported, and hoped that her contributions over Christmas gave the youth at CJHS a little extra joy, and a little extra hope.
"We all need each other, and we are all in need of something," she says. "If it is not hard for me, that means it is my turn to reach out. If we all work together, we can get through these things, and we will do it successfully. But we have to do it together."