Ryan: Achieves success with "a little help from his natural supports."
Prior to being released from incarceration in August 2021, Ryan accessed support from the CJHS Reintegration Support program to develop an achievable release plan and find suitable housing. With this help, he immediately secured residence at the Calgary Dream Centre and connected with CJHS's Employment Services. Ryan developed an employment action plan that included his goal of working in warehousing. He created a resume and completed industry trainings (First Aid, Construction Safety (CSTS2020 and WHMIS), bringing him one step closer to achieving his goals. 
Following this pre-employment programming, Ryan was quickly connected to a local temp agency for short-term employment. Due to his work ethic, he was often contacted by the same agency for other placements until he began exploring employment opportunities on his own.  
During this time, and with the help of his Reintegration Caseworker and personal natural supports, Ryan gained insight into his crime cycle. He began to address addiction issues resulting from early childhood trauma; a huge factor in his reliance on substances to cope. He came to understand that it was important for him to be able to move away from criminal involvement if he wanted a more positive future.  
With Ryan's new motivated mindset, access to counselling was facilitated and he asked for support in removing tattoos due to their gang affiliations. Luckily, his Caseworker was able to connect him with a tattoo shop that removes gang tattoos at no cost. After attending his first appointment with his Caseworker, Ryan was confident in attending the remainder of his appointments solo. This was one of many steps Ryan has taken to remove himself from his prior gang lifestyle.  
Ryan has gained confidence and a new-found respect for himself. Due to his incredible journey, he was invited by his support worker at the Dream Centre to apply for an Operational Support Worker position, which he accepted a few days before Christmas. Ryan now looks forward to attending CDI College's Addictions and Community Service Worker Program.        
*Names have been changed for staff and client confidentiality
Did you know;
284 clients were served by the CRESP program in 2021.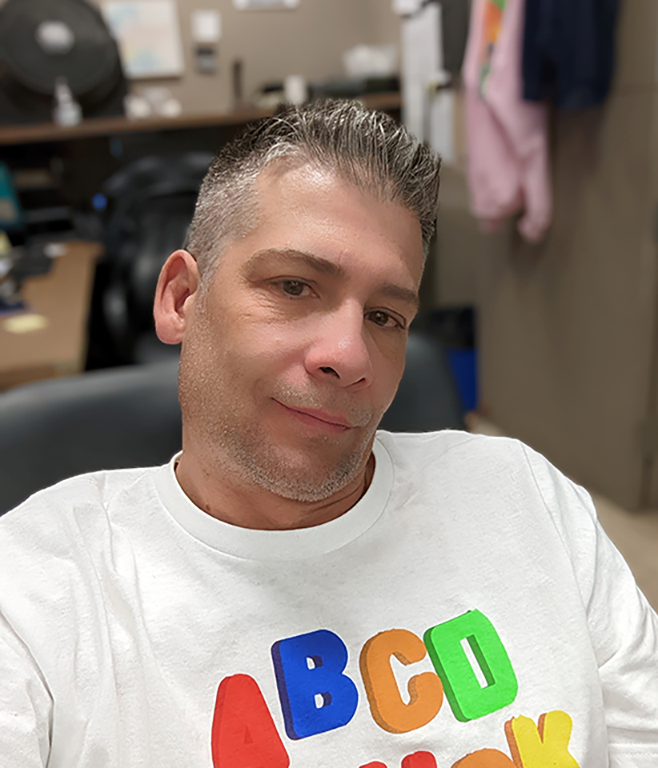 Ryan's letter to CJHS;
The Calgary John Howard has helped me in so many ways. I was released from Drumheller Institution but prior to my release my Community Re-Entry Support Program (CRESP) case worker had helped me with getting ready to come out. I had nothing but a cardboard box and well all my old ties and "friends". My Caseworker found me a spot at the Calgary Dream Centre. On top of that she made sure I had my transportation needs met and clothing and hygiene. I was asked to join the employment program a short while later with CEIP and had succeeded and strived through that program. Thank you [CEIP Staff]. I was connected with a tattoo removal place and am currently having my tag removed as well as a couple more. I had exited my gang on my own, but John Howard was there to back me up fully and made sure I was safe during the process. I am also back involved with my Muay Thai Kickboxing. I am very much engaged with that. Takes a lot of my time but its time not wasted.
Because of John Howard and their commitment to me and their help, I am working, going back to school, following my parole (almost done that too), getting and staying on the right path, breaking my crime for gain cycle. John Howard never judged me for my past and let me make my own decisions, but when I needed guidance and asked for it, they were right there to give it to me. Thank you for all your help and support especially my CRESP Caseworker, who never gave up on me, and my CEIP Caseworker who believed in me and pushed me up on my feet and made sure I stayed there.