CJHS Agency Awards
It is important for The Calgary John Howard Society to recognize their staff and volunteers, and the great work they do; especially during a time when it is easier to focus on the world's negativity.
Therefore, the 2021 Agency Awards event transitioned online, so that even during the COVID-19 pandemic, CJHS could continue to show appreciation for the hard work that takes place.
"In spite of a myriad of challenges due to the pandemic, our staff and volunteers managed to assist over 1500 people in 2020," says Leslie McMechan, Executive Director. "It goes without saying that this deserves recognition."
Being an online event gave the committee a chance to create a fun theme leading to additional prizes for best dressed, best background and most creative.
The theme, where in the world is John Howard, encouraged the event attendees to find a fun background from anywhere in the world, and dress up in relation to their chosen place.
This set off the exciting afternoon of hearing about the great things different teams are doing to accomplish the CJHS mission values.
"It's a great chance to connect across the agency with people doing similar work in separate communities where we don't always overlap," says Robert Thompson, an event committee member. "We should be bragging about each other [and] this gives us ammunition!"
2020 accomplishments
To spread some positivity, all the 2020 accomplishments were shared during the event. Those included transitioning to writing letters to prisoners to keep up communication due to no in-person visits being allowed, and staff going out during isolation to make sure all clients had smudge kits, natural supports and basic needs.
The agency was applauded for how well the programs adjusted to COVID-19 regulations.
Even during a time of confusion, all the CJHS staff and volunteers were able to connect with clients and support those who needed it – which allowed the organizations success to continue throughout the pandemic.
Alycia Tetz, an award winner, says the quote she lives by is 'if you fail to plan you plan to fail' which has "got [her] through many tough days at CJHS." She attributes her success to her ability to live by this quote.
Community Cares
Not only were staff and volunteers shown gratitude during the awards event, but this year, with the new Community Cares Award, so were community members.
The award is dedicated to a community member who has shown outstanding contribution towards CJHS, because the agency believes it cannot achieve its highest success without a caring community to help out.
Naomi Kerr, owner of OlnaLife and winner of this award, generously provided specially made backpacks to clients at CJHS, and says they hoped "it made them feel that they are seen."
"Our motto of hope, dignity, connection supports our belief that, regardless of whatever the backstory, every individual deserves kindness," says Naomi. "The Community Cares Award from the John Howard Society is affirmation that our company message and our efforts towards reaching out to the vulnerable in our community are working."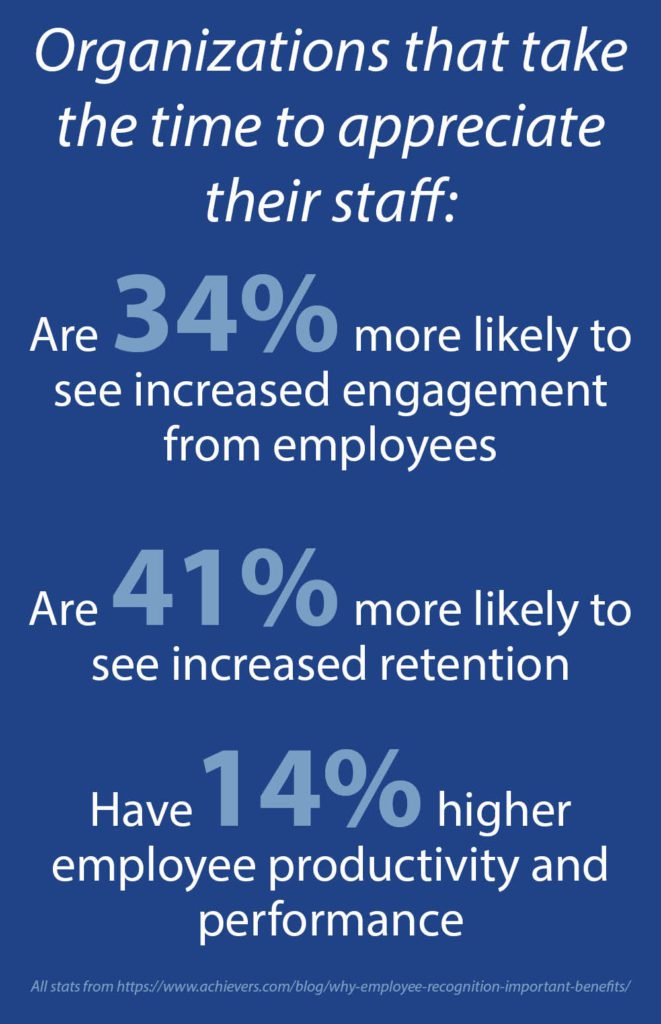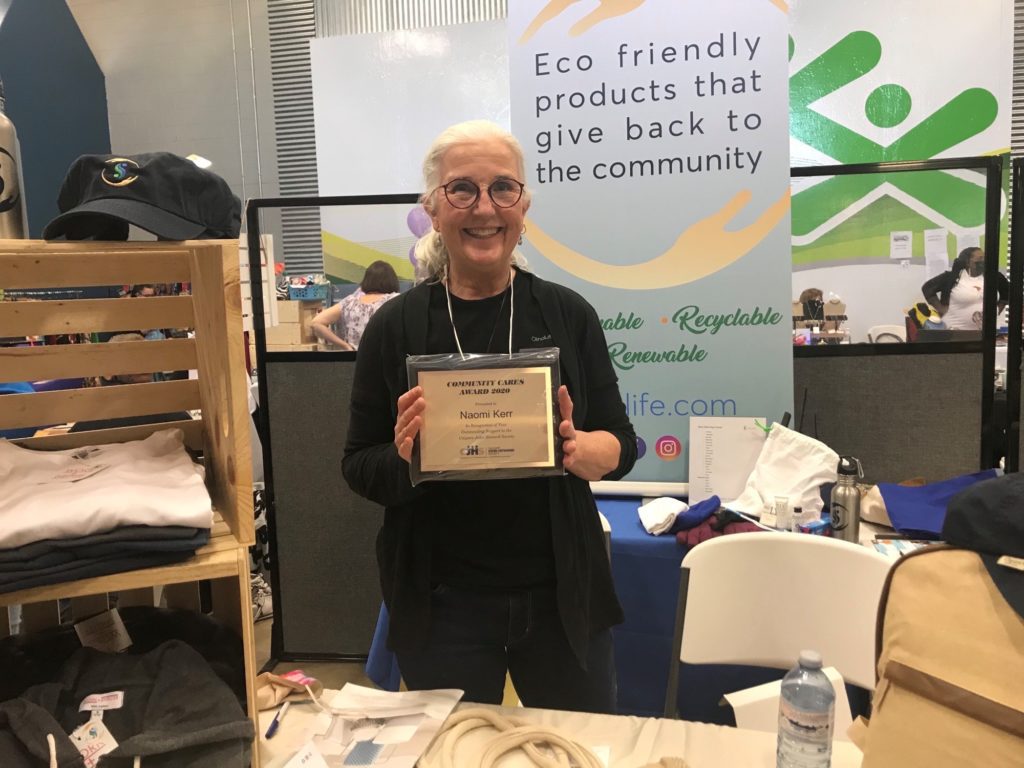 Naomi, as well as all other award winners and nominees, were recognised and congratulated by CJHS for their significant work throughout 2020.  
"[Receiving an award] means your peers, the people that you work with each and every day feel you are special, you are talented, and that you have gone above and beyond in very trying times. I hope that in their quietest moments that brings a sense of joy and peace to people," says Robert.
CJHS aims to make all the individuals who contribute to the organization feel special, and the annual awards event is just one of the ways they do so.
Due to the attendance of staff, volunteers, community and board members, it is a chance for everyone to connect and hear about the great ways one another contribute towards preventing crime and making Calgary communities safer.
"Our staff and volunteers are our greatest asset and deserve acknowledgement every single day for the extraordinary efforts they put into making a positive difference in the lives of the individuals we serve." says Leslie.